Angry Poseidon: Tom Yum with Thin Rice Noodles
Present Thai tradition in a distinctive way to add appealing aroma and create value to the dish.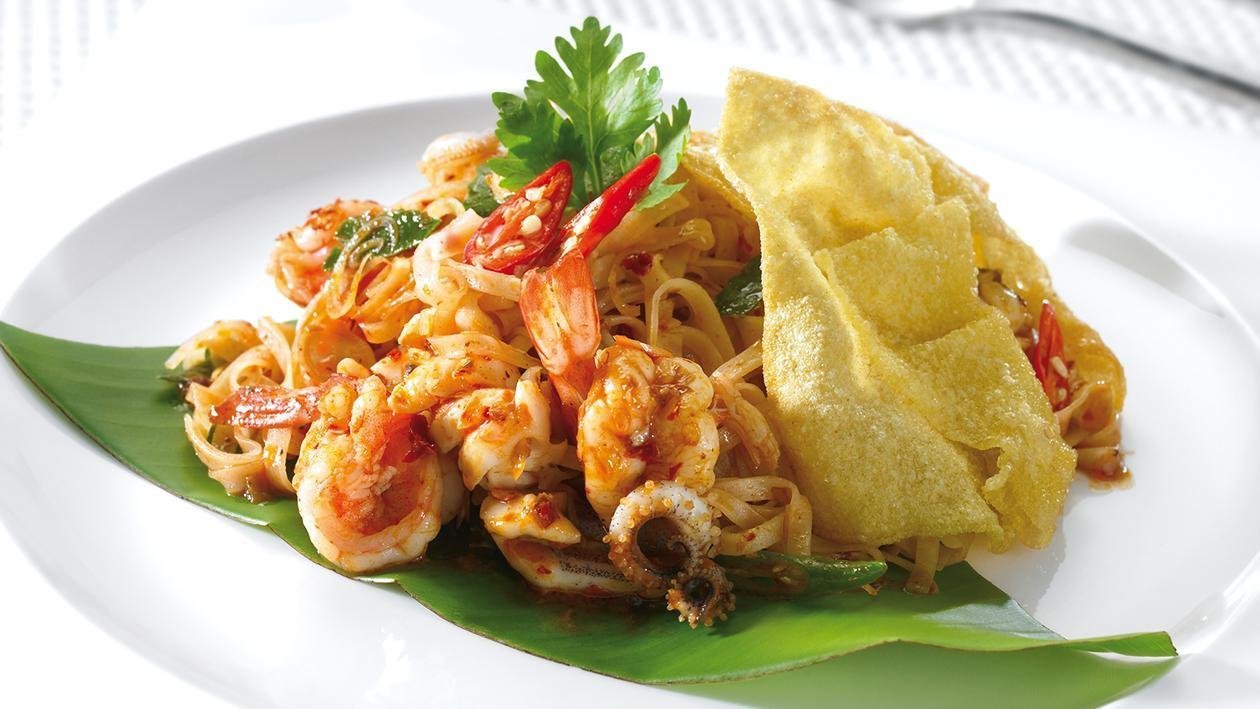 Ingredients
How to Prepare
Bird's Eye Chilli, crushed

5 g

Chilli Paste (Ready-made)

1 tsp

Squid, cut in strips

25 g

Thin Rice Noodle, soaked in water

1 pack

Teared Kaffir Lime Leaf

1 pc

Chilli Paste Oil (Ready-made)

1 tbsp

Fried Wonton Flour (for side dish)

2 pc
Preparation
How to Prepare

Heat oiled pan, add minced galangal, chopped lemon grass, crush bird's eye chilli, chilli paste (ready-made) and mix it together.
Add shrimp, squid and season with Knorr Premium Fish Sauce.
Add thin rice noodle and water, fry until everything mix together and season with Knorr Rostip All-In-One Chicken Seasoning Powder, Knorr Lime Seasoning Powder and kaffir lime leaf.
Serve on the plate decorated with fried wonton flour.