Colourful Summer Lime Frozen
Colourful summer beverage for your customers.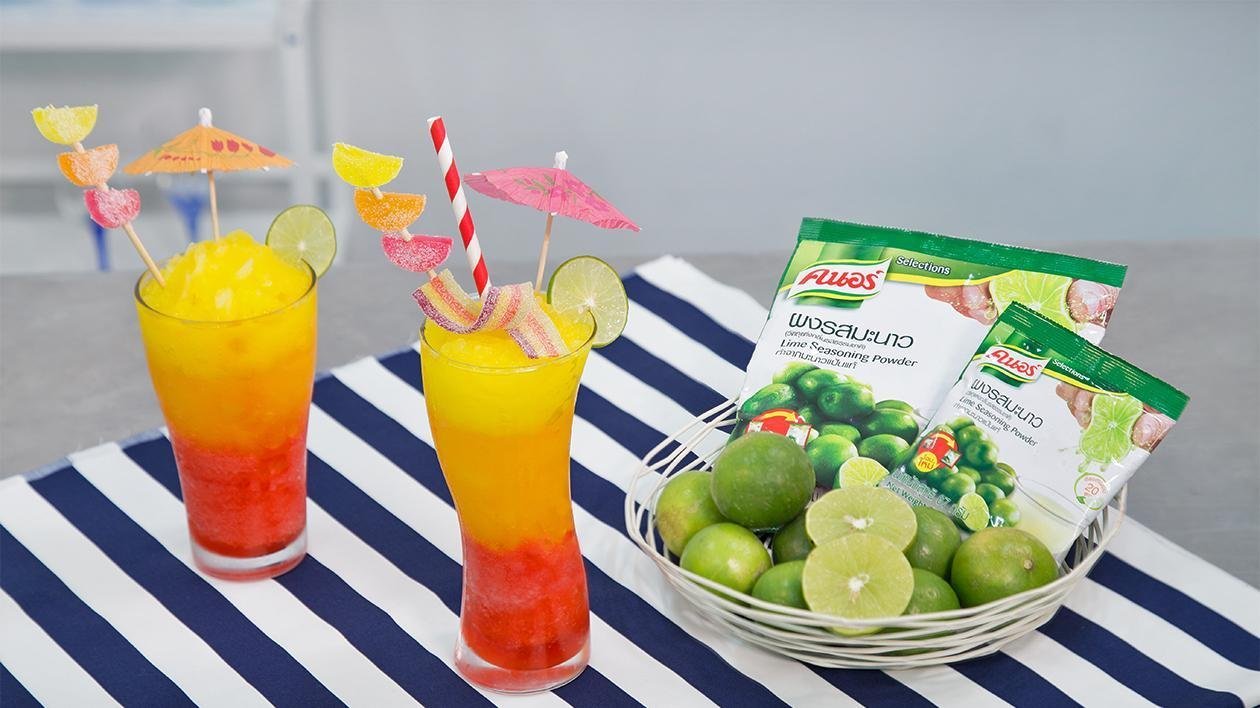 Ingredients
For Colourful Summer Lime Frozen
Lemon Ring (for dressing)
Preparation
For Colourful Summer Lime Frozen

Pour Knorr Lime Seasoning Powder, water, syrup, and ice. Add all of the ingredients in a high speed blender until it becomes smooth.
Dividing Lime Frozen into 3 equal parts, pour them into different colour syrup for each cup. Mix Lime Frozen with the strawberry syrup, passionfruit syrup, and orange syrup together as well.
Carefully spoon the Colourful Lime Frozen into a glass and dress with jelly, lemon ring, and cocktail umbrella.

Tips

Change the colour of the syrup or decoration as desired or can top and add with sweet jelly to contrast the flavoured.