Thai Chicken Coconut Soup
A traditional Thai delicacy, loved by everyone.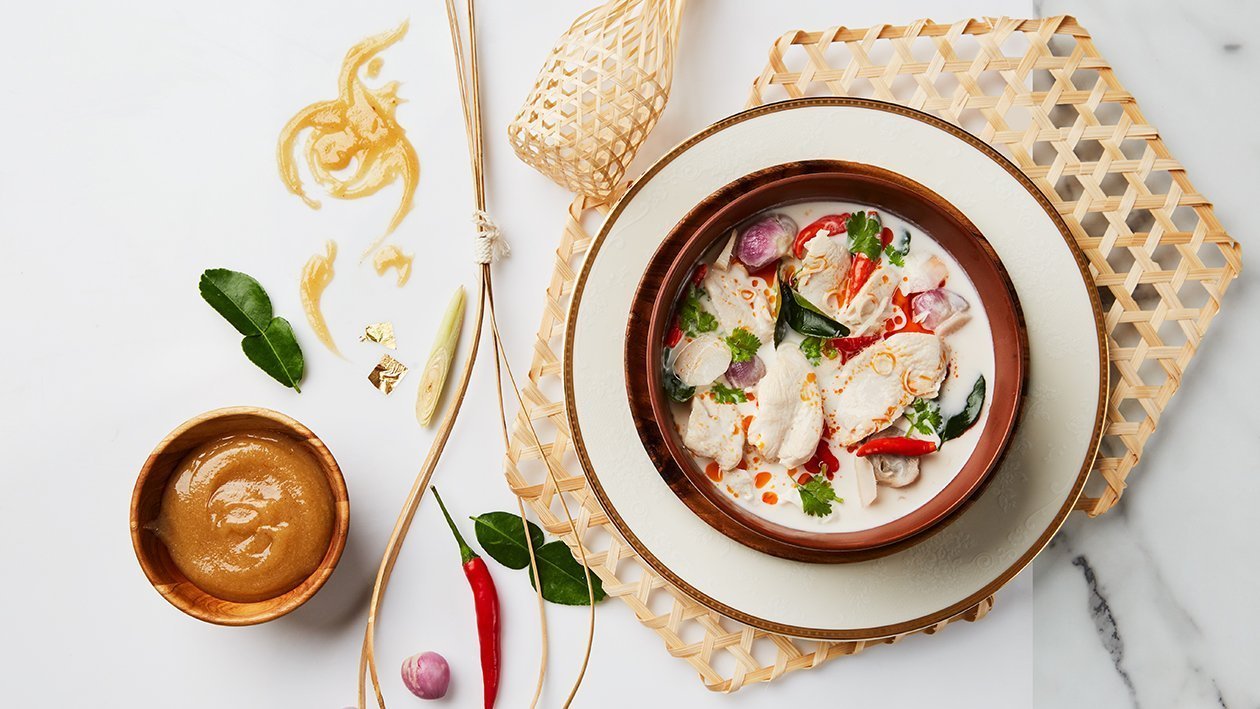 Ingredients
How to Prepare
Chicken Thighs, chopped into bite-sized pieces

80 g

Galangal, cut into wedges

5 g

Bird's Eye Chilli, crushed

5 g

Coriander Leaves (for topping)
Main Sauce for Soup, Fixed Formula
Preparation
How to Prepare

Boil the coconut milk, mixed with shallots, coriander leaves, galangal, and lemongrass. When the coconut milk comes to a boil, add chicken and oyster mushrooms.
Season with the main sauce and once everything is cooked, add kaffir lime leaves.*
Pour the soup into a bowl and add crushed bird's eye chillies. Sprinkle coriander leaves and add chilli paste oil before serving.
Tips: Do not boil the coconut milk on high heat as it may separate into layers.

*Main Sauce for Soup 1.50 tbsp

Main Sauce for Soup, Fixed Formula

Mix all ingredients and stir well.